Workshop overview
Not published to students
Current
Making the ATLs happen
online | € 125 | 4 hours of training by Malcolm Nicolson | Nov-Dec 2020

register
This live online workshop is aimed at teachers of students aged 11-18, who work in international education and want to deepen their understanding and application of the below-mentioned approaches to teaching and learning (ATLs).
This workshop is relevant for teachers of all subjects. The workshop leader, Malcolm Nicolson, is the former Head of Programme Development for MYP and DP at the International Baccalaureate.
The workshop consists of 4 x 1-hour of tuition. Sessions are held from 16:00 to 17:00 CET on Thursday 26 November / Friday 27 November / Thursday 3 December / Friday 4 December 2020.
The number of participants is limited to 30 participants, who will be able to engage with each other and the content through Zoom and this website. Recordings of each session and downloadable content will be made available to participants.
The workshop fee is € 125 (including handling fees & VAT). Sign up here >
Participants will receive a digital Philpot Education certificate afterwards. This workshop is not endorsed by the IB.
Approaches to Learning
Approaches to Teaching
thinking skills
communication skills
social skills
self-management skills
research skills
inquiry-based
concept-based
contextualised
collaborative
differentiated
informed by assessment
| Session | Date | Time | Description |
| --- | --- | --- | --- |
| 1 | Thu 26 Nov | 16:00 - 17:00 CET | Why ATL? The rationale behind ATL - what it is, where it came from and the research that supports it. Examining the skills students need in subjects, across subjects and in life. |
| 2 | Fri 27 Nov | 16:00 - 17:00 CET | How do ATL skills and approaches to teaching work together? Exploring strategies for skill implementation alongside an inquiry-based collaborative teaching approach that supports conceptual learning in context. |
| 3 | Thu 3 Dec | 16:00 - 17:00 CET | How do we do it? Planning a skills-based programme and identifying ways to use assessment to inform decisions about learning. Unit planning and self-assessment. |
| 4 | Fri 4 Dec | 16:00 - 17:00 CET | What does it look like? Putting it all together and designing an inquiry that highlights the incorporation of ATL skills and the approaches to teaching. |
Workshop leader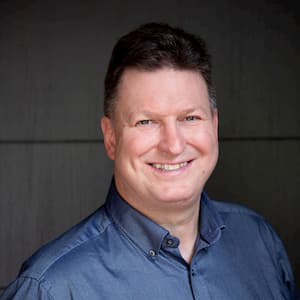 After teaching in the UK, Bahamas and Thailand, Malcolm Nicolson became Head of MYP Development for the IB from 2007 till 2013 and Head of Diploma Programme Development from 2013 to 2015. Malcolm initiated and directed 'MYP: the next chapter', the first whole programme review conducted by the IB. He designed the conceptual curriculum model with an emphasis on skills in context. As Head of Diploma Programme (DP) Development, he introduced ATL (Approaches to Teaching and Learning) to the DP and authored DP: From principles into practice (2015) and initiated research into student workload and flexibility in the DP. Malcom is the co-author of DP ATL Skills Workbook.
Praise
"Malcolm Nicolson's visit was a hugely beneficial experience for our school. Staff were energized and the leadership team has certainly benefitted from the external perspective. We look forward to future visits" - Kerry Gray, Vice Principal, International School of the Hague
"Malcolm has a great vision for the future and how students can realise their own potential in shaping our world. His work can inspire this generation of learners to help create a more restorative and regenerative economy, through a project-based, interdisciplinary curriculum and meaningful connection to your local community." - Schools and Colleges Programme Manager, Ellen MacArthur Foundatio