Workshop overview
Not published to students
Current
Teaching MYP French Language Acquisition

Online | € 250 | 3 x 2 hours of training - workshop leader: Nitisha Hazareesing
Summer 2022 @ 14:30 - 16:30 (Central Europe Time)
>> Register here <<
This live online workshop is aimed at all MYP French language teachers in the IB Programme.
The workshop leader, Nitisha Hazareesing, is also the author of the Support Sites: French B and MYP Language Acquisition / French B Prep.
The workshop consists of 3 x 2-hours of instruction, discussion and break-out activities. Sessions are held from 14:30 to 16:30 Central European Time (21.30 Singapore - host country)

The number of participants is limited to 20 participants, who will be able to engage with each other and the content through Zoom and this website. Recordings of each session and downloadable content will be made available to participants.
The workshop fee is € 250 (excl. VAT if applicable).
Participants will receive a digital Philpot Education certificate afterwards. This workshop is not endorsed by the IB. Register here >
Teacher Pack included

This workshop comes with a teacher pack with exemplars of assessments for various units, unit planners, ATL task sheets, models and resource booklets, PPTs for students, and with full access to MYP Language Acquisition website and resources.
Session
Date/Time
Description
1
TBD
14:30 - 16:30 CET
An overview of the Language Acquisition Course and of its general framework. An insight in placements, approaches to learning, concepts and global contexts.
Designing unit planners and units to ensure DP backward planning.

2
TBD
14:30 - 16:30 CET

Criterion A and B- Design of the Listening and Reading assessment.
Requirements of the Onscreen examinations.
Finding multi-modal audiovisual and written texts and resources(question banks).

3
TBD 2022
14:30 - 16:30 CET

Criteria C and D - Design of the Writing and Speaking assessment.
Addressing the strands of both Criteria C and D
How to assess the presentation and the interactive part?
Backward planning the "Conceptual understanding" (text types) and the Individual Oral from MYP to DP.

Workshop leader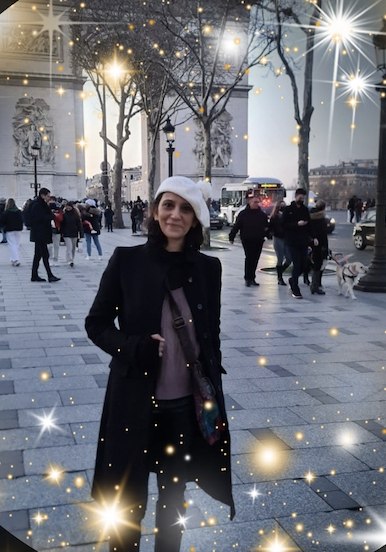 Nitisha Hazareesing has taught multiple curriculums during 22 years and is passionate about teaching Language Acquisition. Her main aim is to instill in her students a passion for language and to promote international mindedness through language and culture.

Nitisha was an IB examiner, an MYP moderator and monitor and she has authored resources published on the OCC(now the MyIB portal) to introduce the MYP New Chapter in 2015. She has also authored the first free MYP Language Acquisition website which offers a number of units with formative and summative tasks under all four Criteria of the NEW MYP Language Acquisition Guide(2020).
Nitisha is the HOD of Foreign Languages Department of her school and she has worked and guided teachers from 4 different languages(German, Mandarin, French and Spanish) for the past 10 years. She oversees that the course delivery and all assessments from all languages are in line with MYP requirements and she ensures that good assessment practices and standards are maintained.

Nitisha has also been involved in more that 4 IB curriculum reviews and has been in the Leadership committees and she has an excellent understanding of IB requirements for certifications and IB reviews.