Workshop overview
Not published to students
Current
Teaching German B (new teachers)
Online | € 350 | 4 x 2 hours of training | 27-28 January and 3-4 February 2024 | 16:00 - 18:00 (Berlin time) | workshop leader: Conny Brock

This live online workshop is aimed at German B teachers in the IB Programme.
The workshop leader, Conny Brock, is also the author of the German B Support Site.
The workshop consists of 4 x 2-hours of instruction, discussion and activities.

The number of participants is limited to 20 participants, who will be able to engage with each other and the content through Zoom and this website. Recordings of each session and downloadable content will be made available to participants.
The workshop fee is € 350 (excl. VAT if applicable). Register here
Participants will receive a digital Philpot Education certificate afterwards. This workshop is not endorsed by the IB.
Session
Description
1
Overview:


What is the German B course all about? How do I structure this two-year course? How do I go about writing a DP unit plan? Which text types do I need to cover with my students? How do I include TOK and CAS in my German B lessons? How do I best support my students in writing an EE in German B?

2
Individual Oral:


This session will focus on both the SL and HL Individual Oral - their structure; discussing HL works of literature and new suggestions; how to analyse images and tackle longer text passages, and support students who struggle to organize their ideas.



3
Paper 1:


How do we get our students to properly analyse and understand the prompts, choose the right text type, and plan accordingly? We will look at specimen papers, this exam component's criteria and how to support students with exam specific language skills.



4
Paper 2:


This fourth and final session will explore the reading and listening exam: we will discuss its challenges; review common reading and listening exercises; go over specimen papers - and, of course, share tips and tricks.



Workshop leader: Conny Brock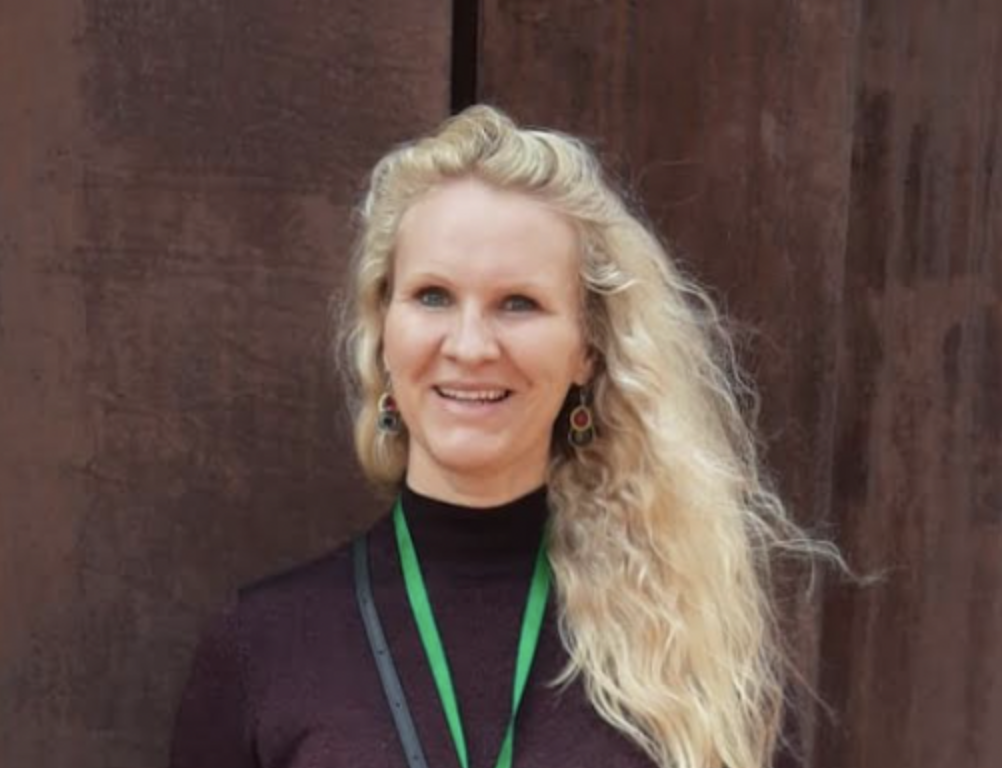 Conny Brock has been working as an international educator for 13 years and is currently Head of Languages, and Languages B coordinator at Colegio Anglo Colombiano in Bogota, Colombia, where she tries to instill her students with a love for languages–especially German.

Her IB career began at Scarborough College, UK where she taught DP German Literature, German B, and Spanish. After five years in the UK she moved to Atlanta, Georgia to teach MYP/DP German Language and Literature, DP German B, German Ab initio, and MYP ESL at Atlanta International School.
Conny has presented conference papers on European literature, the effective use of film in the MFL classroom, Thinking Routines, and teachers' strategies during the pandemic.
She has a Masters Degree in Applied Linguistics from the Open University, has co-authored Cambridge University Press' German B text book, 'Deutsch im Einsatz' and is an experienced examiner and e-assessment content developer.
Erfahrungsbericht/Testimonials
During the last two weeks I had the opportunity to attend a workshop related to teaching German B in the IB program that was led by the wonderful Conny Brock.

Conny is an experienced IB language A and B teacher and I can only recommend her workshop. The workshop is designed for new German B teachers, nevertheless, it is still a valuable experience for also those who have been already teaching in the IB programme. (International Baccalaureate)
Language B in the DP IB progamme is a challenging course that requires students to prove their language skills by showing deeper understanding and thinking skills while engaging with various topics of global importance. As I have already been teaching German B myself for almost 6 years I still find myself learning everyday and I am always keen to find the best approaches to teaching German.
After this workshop I feel more confident to continue my good practices and implement new strategies and help my students reach their full potential.
Ilda, Latvia
As a participant of Conny's workshop for Teaching German B (as part of the Diploma Programme of the International Baccalaureate), I was highly impressed by the expertise and knowledge that Conny shared with us. She most definitely has a passion for teaching and her positive attitude, the quality of the content and material she prepared for the workshop as well as her multiple years of work experience made this workshop a very valuable experience. Additionally, she gave a clear guidance and the structure of her workshop as well as the design and examples helped me advance in my teaching and improve my performance.
Conny was a passionate and engaging educator throughout the whole workshop, answering everyone's questions patiently and extensively as well as supporting and encouraging every participant individually in their needs.
I can highly recommend her workshop as Conny is an excellent teacher and workshop leader.
Birgit Laura Buttler, German Teacher, Nord Anglia International School Dublin