Gathering evidence - The process journal
Students are required to maintain a record of their project's progression, which serves to illustrate their working methodologies and academic integrity. There is no strict model for how evidence should be gathered, but students are responsible for generating evidence that aligns with each of the three objectives (for examples, refer to table 7). Students have various options:
They may employ a process journal to document their personal project's development, although this is not mandatory. Students can draw from practices used in documenting the progress of projects, such as those used in arts process journals, design folders, or similar workbooks in other subject groups. They may choose to use some of these strategies to accumulate evidence.
They can utilize a range of tools, allowing them to generate evidence across various platforms during the project's development.
Students can design their own format and layout, although schools may offer templates, to support students in their work.
The medium used to document the process can vary based on student preferences, including written, visual, audio, or a combination of these, and it may involve both paper and electronic formats. If students opt for a process journal, it is highly recommended that they create digital copies of their journals or store copies on an online platform.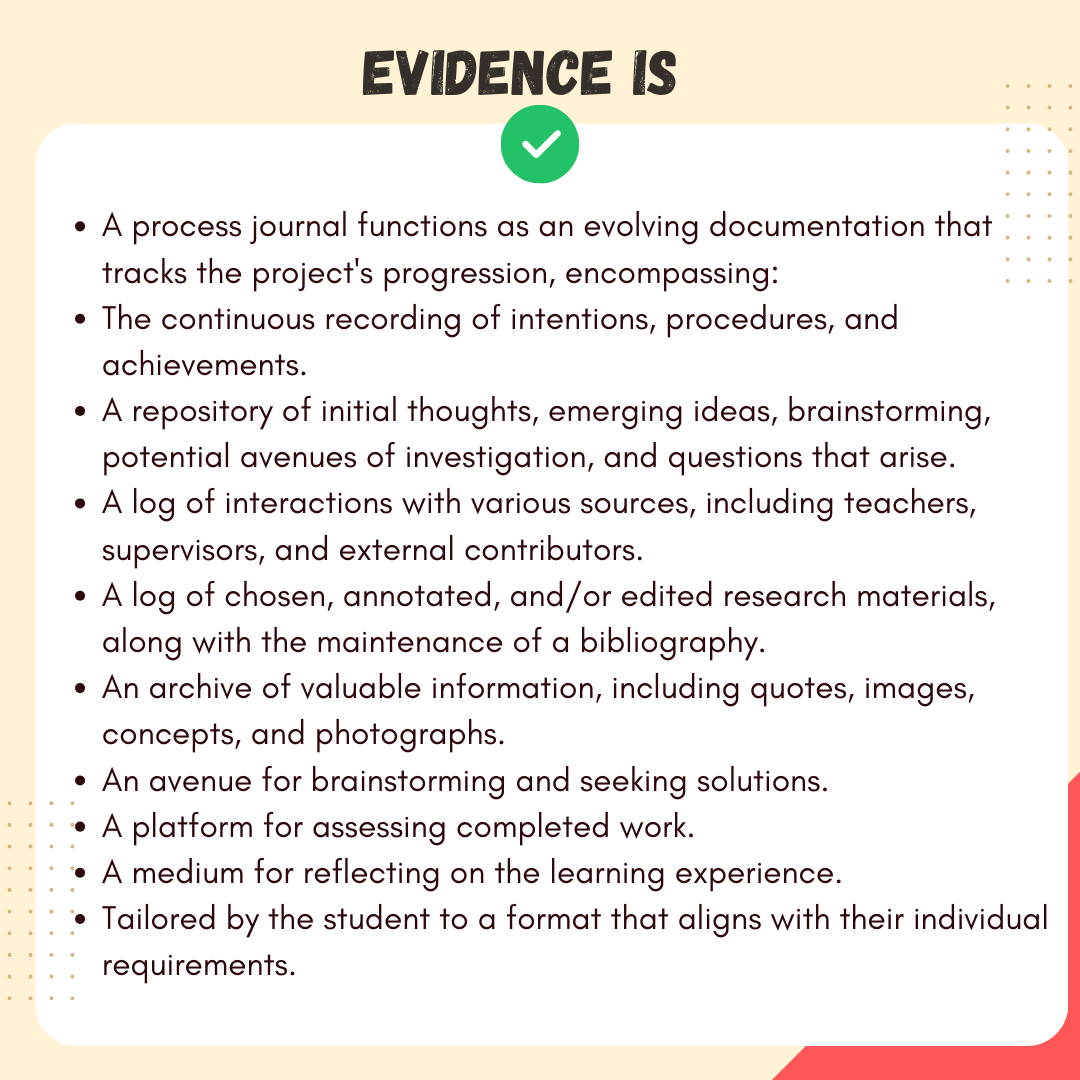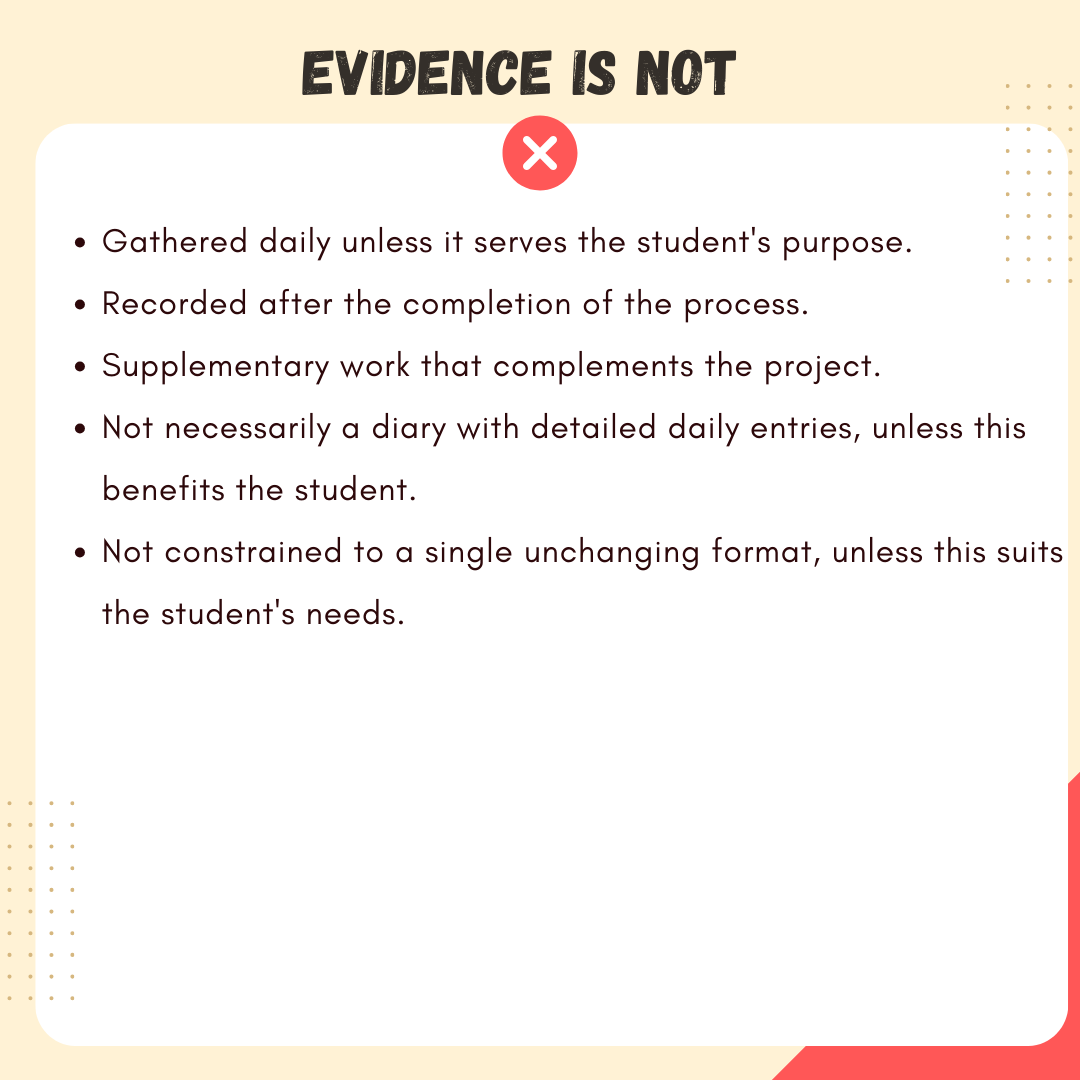 Process meetings

During meetings, students present their process evidence to their supervisors.


Legibility is essential,


Documentation of critical and creative thinking process are important.


Reflection is essential.

Last modified: Thursday, 9 November 2023, 11:02 AM