EE Coordinator
Have you recently been appointed the EE Coordinator? Congratulations! Have you been the EE Coordinator for while now and always wondered what your job entails? Although every authorised IBDP school needs an EE Coordinator, the responsibilities often fall on the shoulders of the DP Coordinator. There are advantages of separating the duties and roles, as the responsibilities are different. Below is both an organisational chart and a mind map to help you understand the roles, responsibilities and recommendations for EE Coordinators.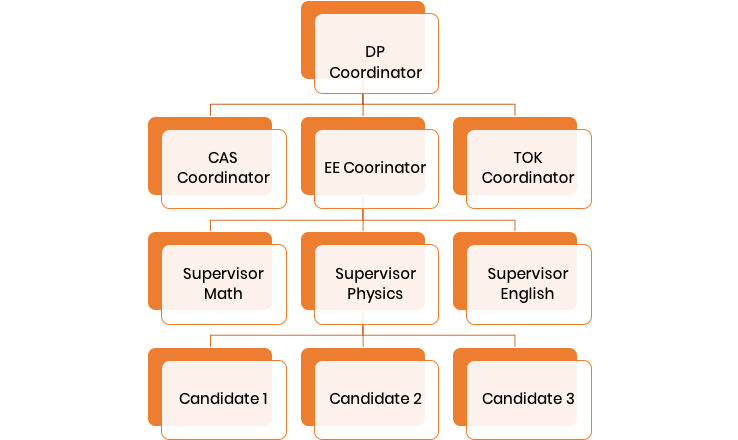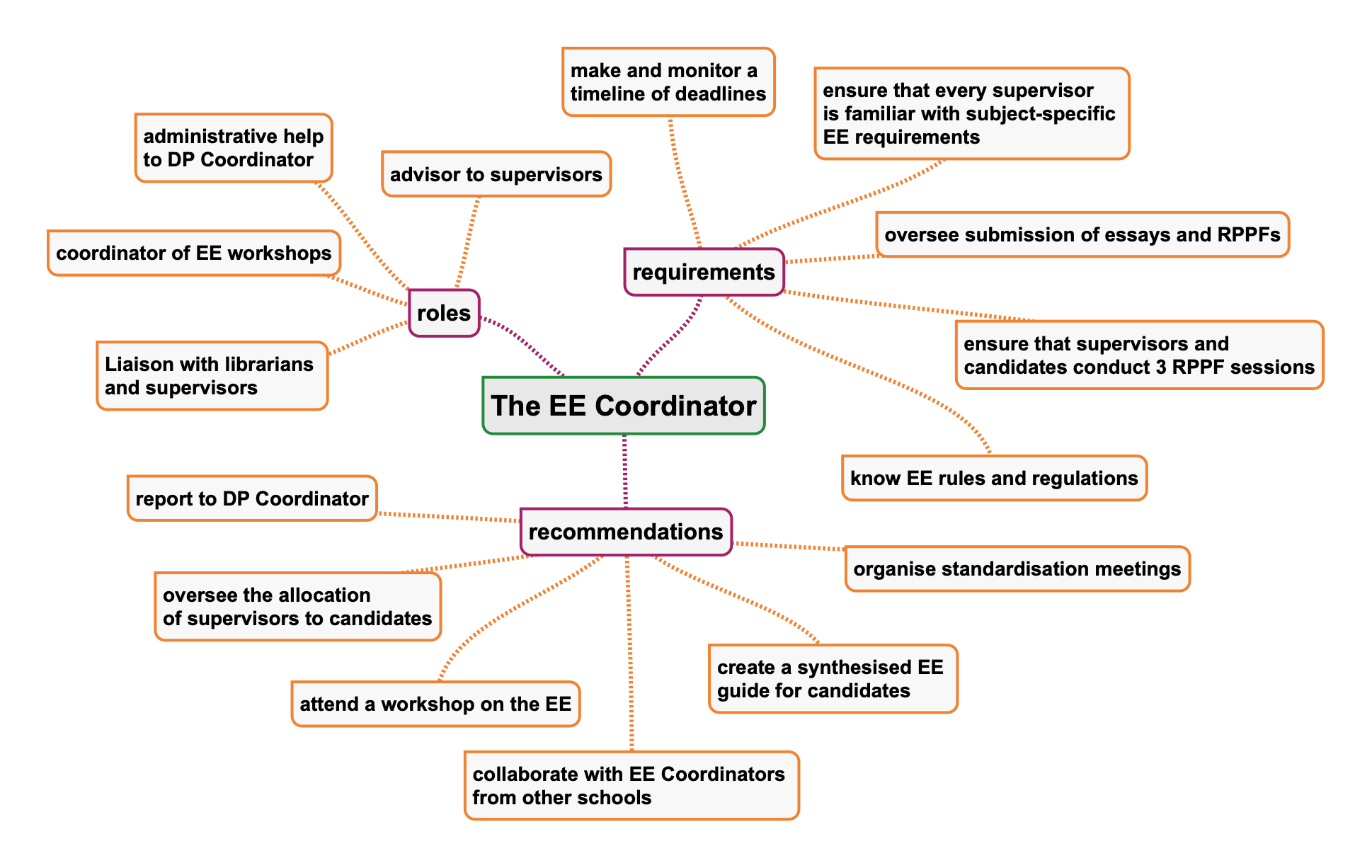 Example EE Coordinator job description
Make and monitor a calendar of deadlines which considers 3 RPPF sessions and subject differences.

Oversee an allocation of supervisors to students that is both fair and effective.

Ensure that supervisors are familiar with EE requirements through training and sharing of documents.

Ensure that you are also familiar with the EE processes and requirements by collaborating with other EE Coordinators, attending workshops on the EE and reading the IBDP EE guide carefully.

Liaise with librarians and supervisor to ensure that candidates have access to valuable sources, appropriate methods and accurate information.

Conduct standardisation meetings with supervisors to discuss several sample scripts, understand the criteria and try to reach consensus on a few Predicted Grades.

Oversee the timely submission of essays and RPPFs to the DP Coordinator and the IB

Celebrate EE achievements by organising an EE fair, presentation, showcase or event
Assessment
Many EE Coordinators use ManageBac to monitor student progress and the submissions of essays and RPPFs. EE Coordinators should check in with supervisors briefly and frequently throughout the EE process.
Last modified: Tuesday, 30 June 2020, 2:05 PM